What is AdminLabs?
One simple service for your needs
With AdminLabs, you don't need to register for different kinds of services. We provide one service for both monitoring your web services and building a status page for communicating with your customers.
All in one
Monitoring and communication services bundled together.
Reasonable pricing
Cost-effective prices without a long-term commitment.
Easy & simple
Intuitive, powerful dashboard. Easy and fast to start using.
Status page
Share service updates with a hosted status page
A Status Page saves time from customer support. Instead of busy phone calls or drowning in support tickets, your customers can subscribe to real-time updates. You can use a Status Page for sharing the status of your services, network or websites for instance.
Your users want to know what's happening and you should tell them. A quick look on the status page is the best possible option when your site or server is down. When your website is down, your status page will be online, safe and sound, hosted on our high availability environment.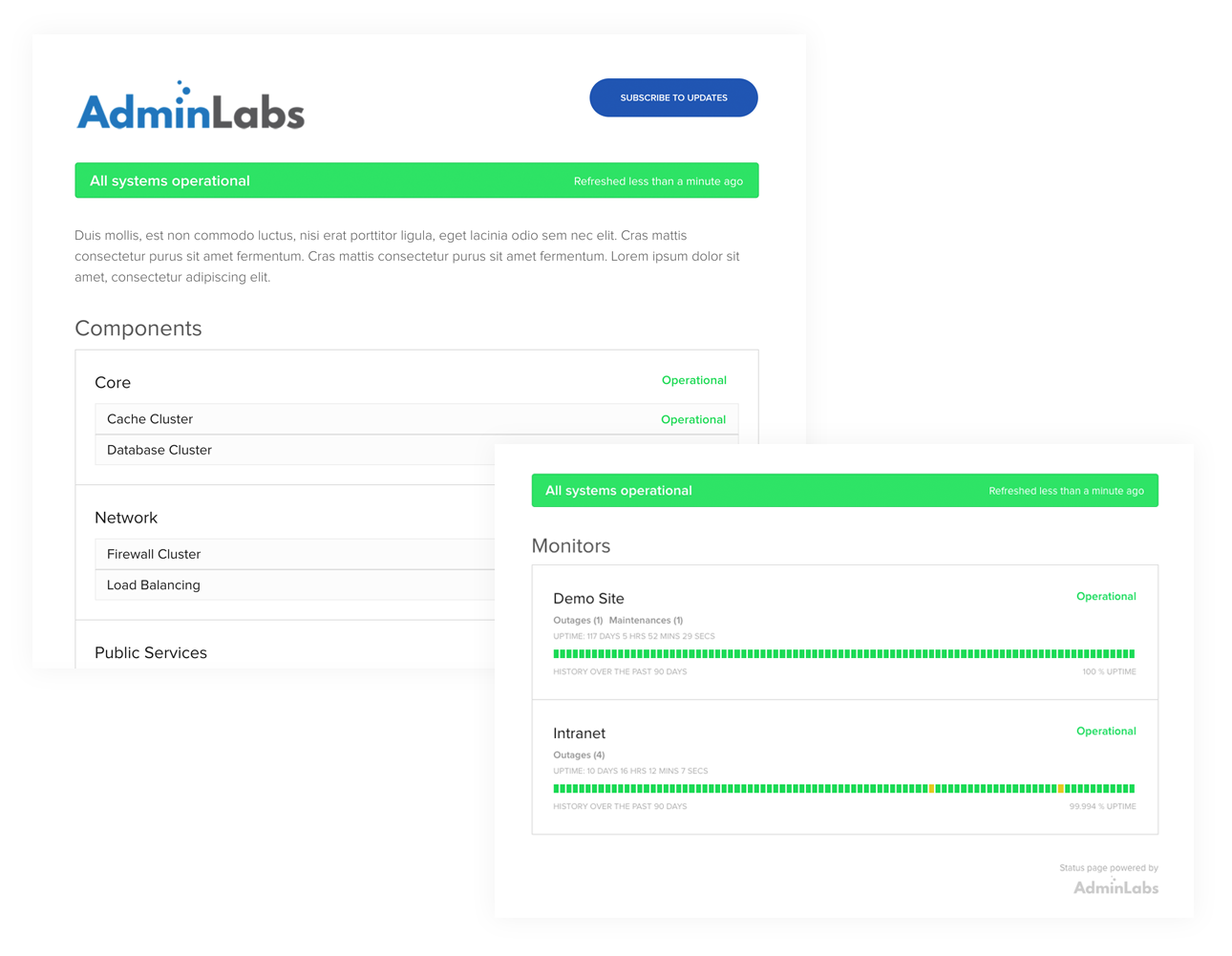 Website monitoring
Be always aware of your website status
Your customers expect your website to be available 24/7. How can you be sure how your web hosting or servers perform under the hood? Don't lose revenue because of the downtime, start monitoring your website with AdminLabs!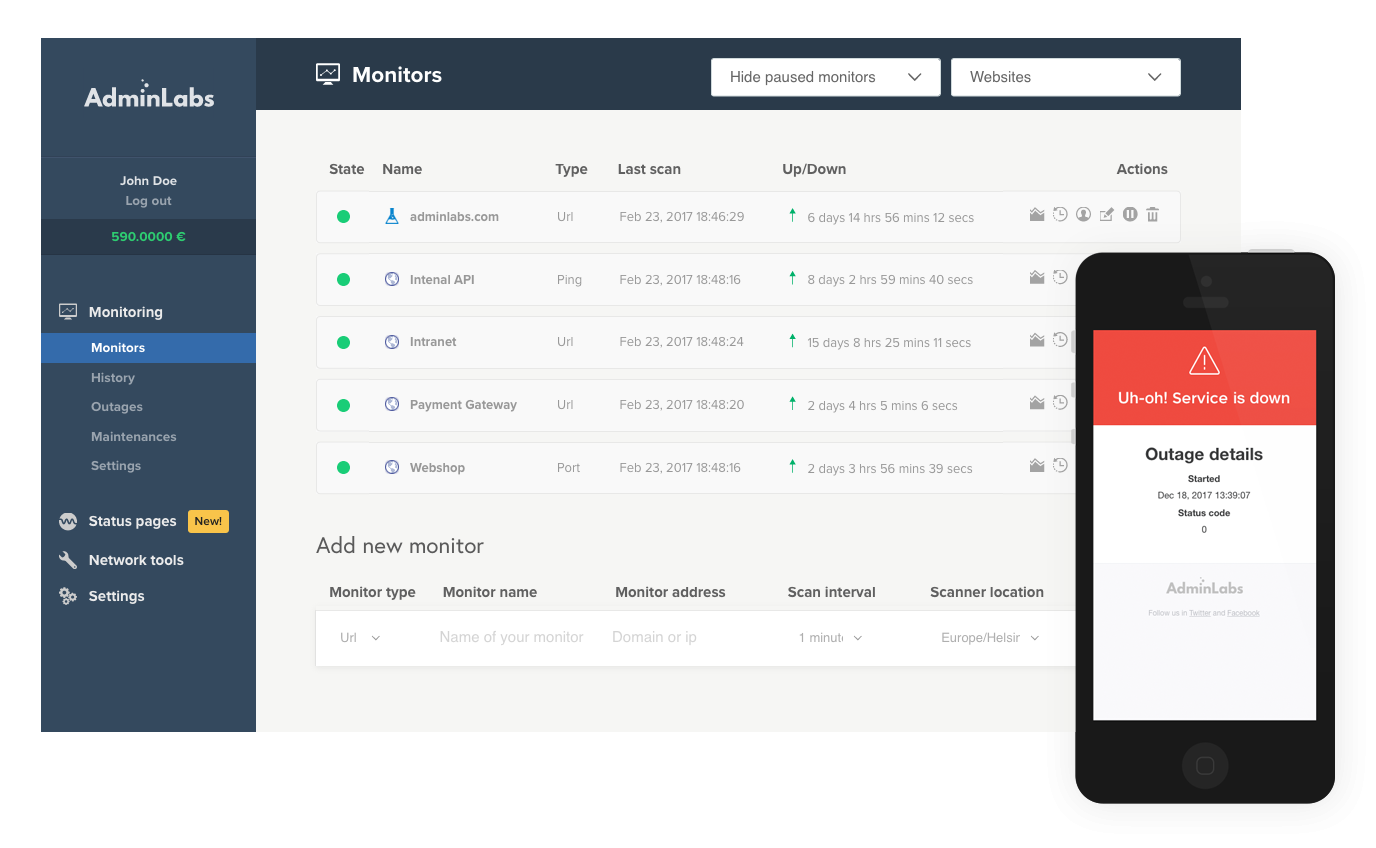 One account, one dashboard
With lightweight, hassle-free dashboard you can view the status of your web services with one look. Just add your website address to start using our service or create a stunning status page for your organization.