Share service updates with a hosted status page
A Status Page saves time from customer support. Instead of busy phone calls or drowning in support tickets, your customers can subscribe to real-time updates. You can use a Status Page for sharing the status of your services, network or websites for instance.
Your users want to know what's happening and you should tell them. A quick look on the status page is the best possible option when your site or server is down.
When your website is down, your status page will be online,
safe and sound, hosted on our high availability environment.
What features you are looking for in a status page?
Where can you use a status page
Service status
With a status page, you can easily show your service status to the world or certain customers. Use it for SaaS, for instance. More awareness, less customer service!
Website status
Is your website up or down? Are you having a maintenance break? Let your customers know about changes in your critical website or webshop!
Network status
Networks are unpredictable and fragile, right? The bigger your network is, the more you will need some way to share information.
Crisis communication
When things go south, you should have an easy way to communicate with your customers. Admin Labs provides you a worry-free, professional channel for your crisis management.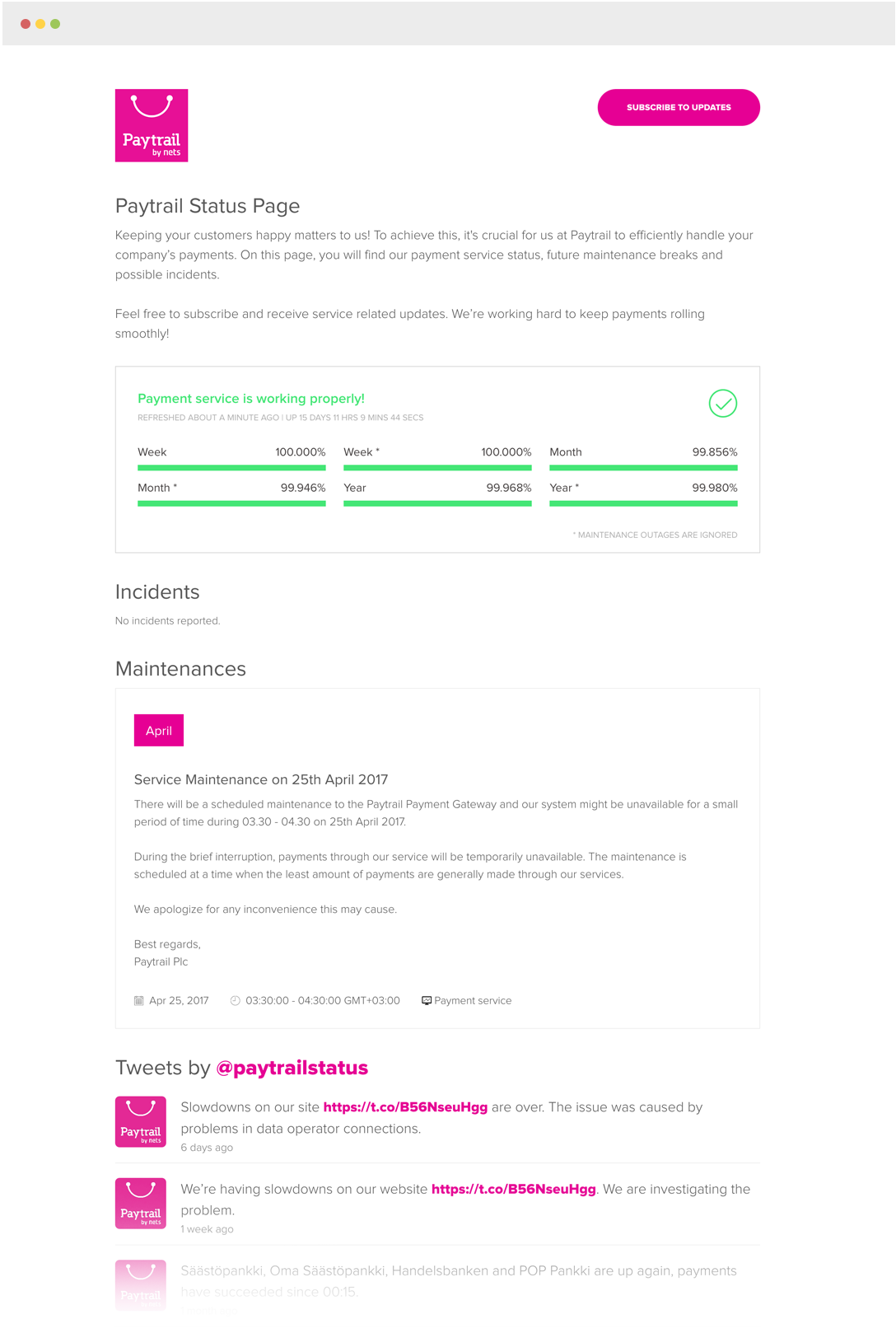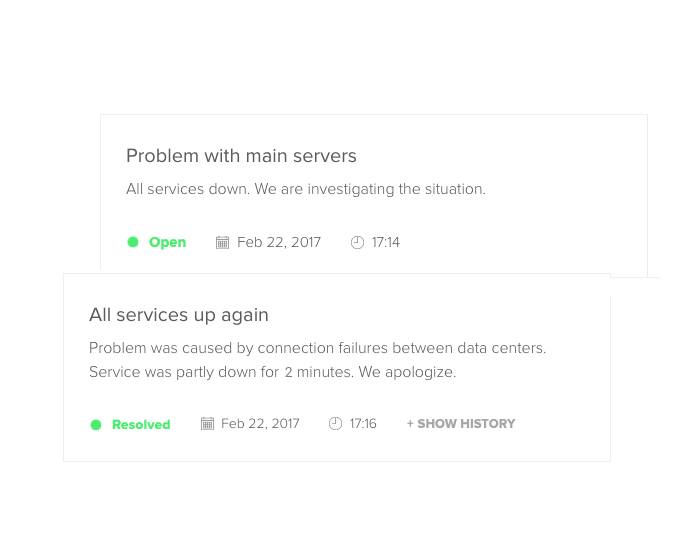 Incidents
When your service has problems, you can communicate with your customers through incidents. Whenever the status changes or resolves, you can update the incident history according to the situation.
Incident history contains the chain of events about the incident. You can easily manage the overall image from the AdminLabs' dashboard and display it on the status page.
It's possible to save your incidents as templates to re-use them later on. Components are a way to clarify and label your incidents if you'd need to make it clear it's about API, for instance.
Attach monitors to your status page
AdminLabs includes a built-in monitoring service which automatically monitors your websites or servers. The monitors you use are easy to connect to a status page of your choosing. This way your users will see immediately what's happening.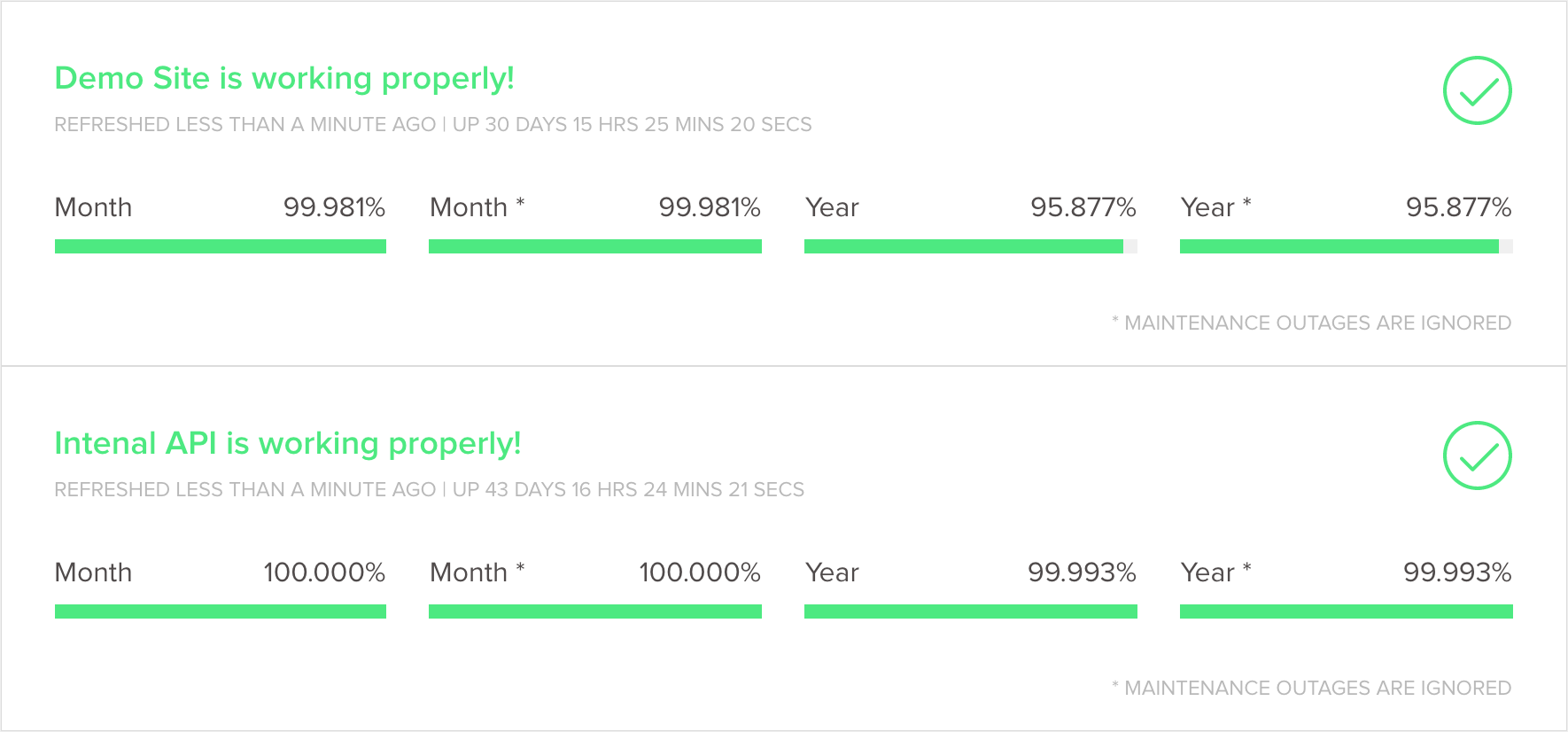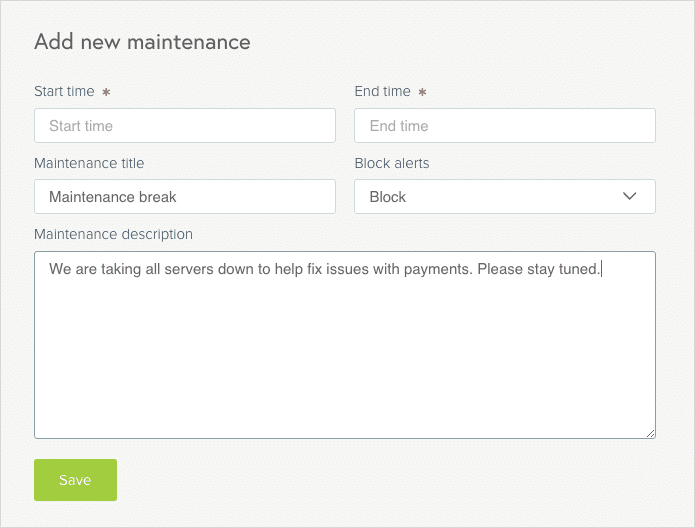 Scheduled maintenances
When you plan your service maintenances, you can easily add information about upcoming maintenances on your status page. When the maintenance is scheduled, you can add comments to it to make sure your customers know updates about the situation first hand.
Custom domain (SSL)
If you have bigger needs for your organization, it's possible to use AdminLabs status page with your own domain name in both your status page and email messaging. Naturally, everything is secured with SSL encryption without ever needing to buy separate SSL certificate.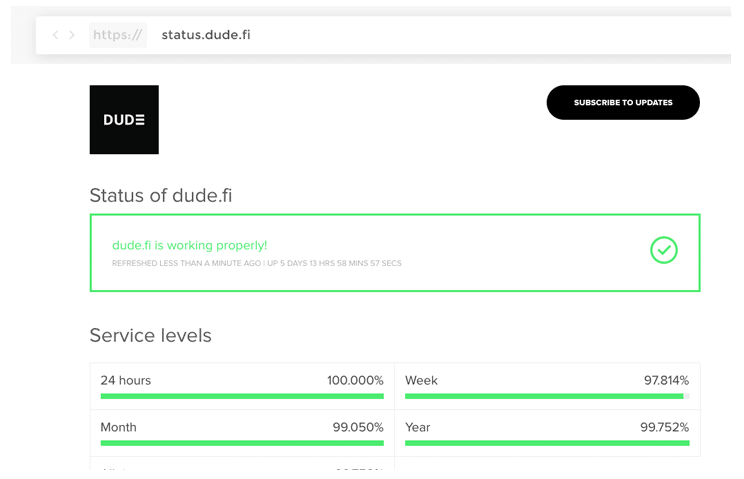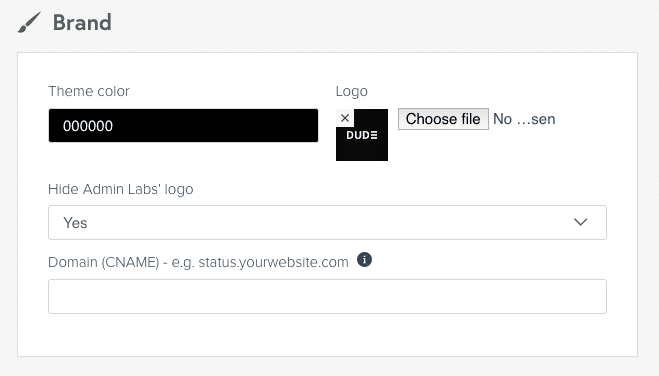 Match your brand
Your status page doesn't have to look boring. You can add the logo and brand colors of your organization to spice it up and match your company guidelines.
Private status page
If you don't want your status page to be world viewable, you can easily limit access to certain IP addresses.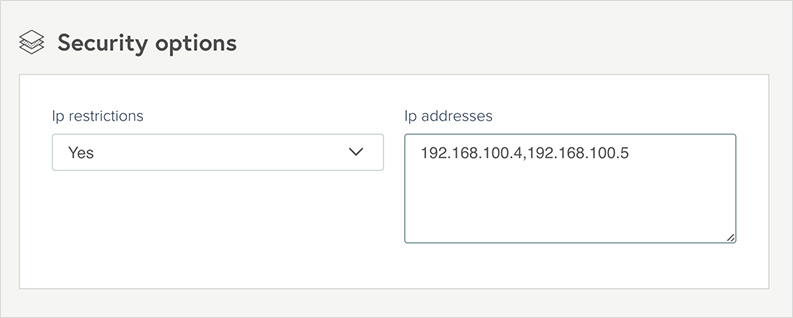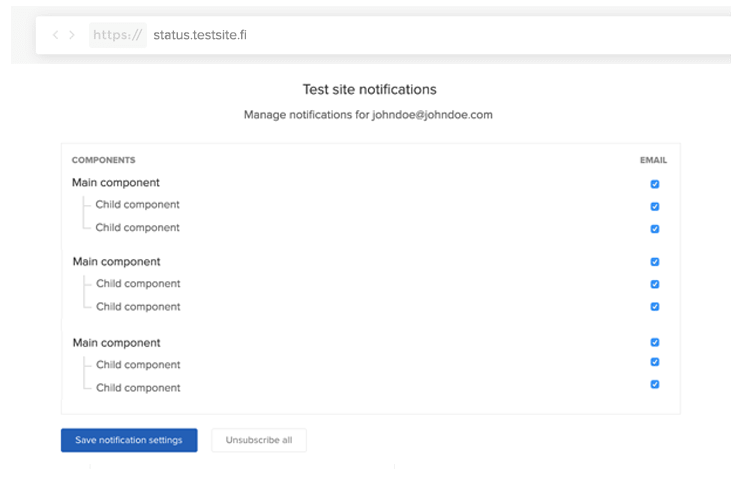 Component Subscriptions
Instead of disturbing your customers with notifications that are not relevant to them, let them choose which components they want to receive email notifications from.
Available plans
All plans include support via email and live chat, unlimited history, unlimited two-level components, unlimited incidents, unlimited attached monitors, real-time status page, scheduled maintenances, and outages. Need more than 1000 subscribers? Contact sales@adminlabs.com.
Free
10 subscribers

Company branding

Custom Domain
Business
Up to 1000 subscribers
Company branding
Custom Domain
Component Subscriptions
Customized Fields
IP Access Control
Twitter integration
Google Analytics
Custom email domain
SSL Certificate
White-label company branding
Create your Status Page